End of the Year

Luau Party

May 2007
Let's PARTY!!
As you can see from our fun Luau pictures, we ended the kindergarten year in style.We had so much fun "struttin' our stuff" to tropical music and tossing water balloons as well as participating in several games and contests.
LIMBO

CONTEST

We are getting
lower---


and lower---

How low
can you go?

Hula Hoop

Pass




We had to pass the hula hoop to the next person without letting go of our hands !

This game was so much fun!




FUN IN
THE PARK!

You can't catch me!

Water Balloon

Toss

Getting the water balloon
to our partner in the other
line without dropping it
wasn't easy!!



BUBBLE TIME FUN

We had fun visiting with our friends and family --mostly talking about
our kindergarten year.

Feasting on

HOT DOGS

was fun too!!

Mmm-m-m Good !!!

Who needs the beach?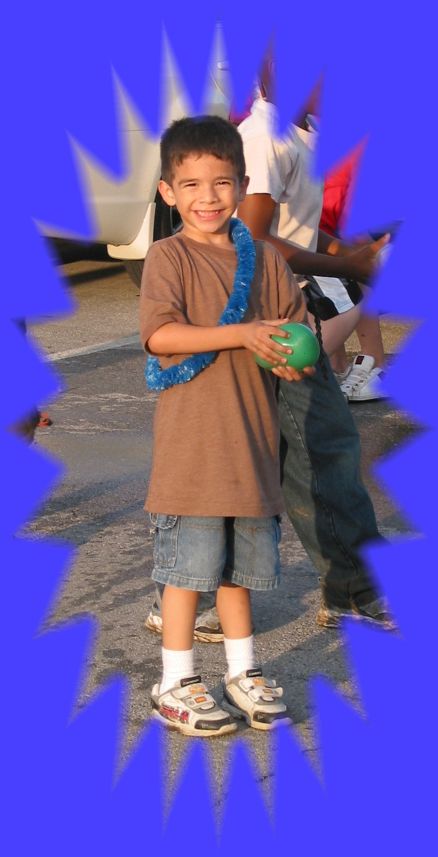 We made our own Luau fun!



As a special treat,
we got our
pictures made with
Miss Cooper!



| | |
| --- | --- |
| SMILE--- | |
| | | |
| --- | --- | --- |
| | | |
| | | |
| --- | --- | --- |
| | | |
I hope you
have a
very



Once again, thanks to everyone who came to the party, donated supplies, and for all of your support throughout the entire year! I had a lot of fun, and I hope all the kids did too!
Miss Cooper
Graphics on this page are from.....

Midi file taken from public domain
Use Internet Explorer 3.0 or higher in order to hear music.