Our Favorite Storyteller:
Miss Patticake
Our favorite storyteller, Miss Patticake, comes to our room to tell us
great stories and make the books come "alive" for all kindergarten students. The kids love her and look forward to her visits each month.
We appreciate Miss Patticake so much, and each and every story she tells brings a smile to a child's face.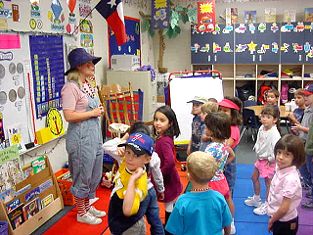 September Visit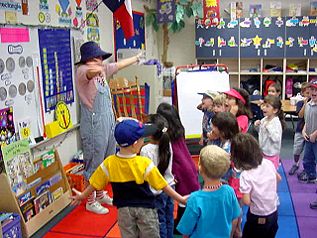 Graphics on this page are from....