On April 30, 2008, we arrived at our next port of call:
Raratonga in the Cook Islands. We had to tender ashore
due to a coral reef that circles the island.
We had a private tour with Tangaroa Tours to take us on an
island tour riding in 4x4 open air trucks to go on and off roads
to see the sights of the small island.
We had a fabulous day exploring their lush and beautiful
island, seeing how the locals live, and eating Polynesian food which
was quite an experience!!
Check out what we did AND what we ate by watching our slideshow!!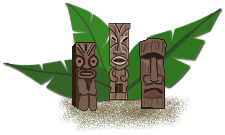 Click on the "play" button to see our slideshow!
Once you get to "Smilebox," click on the "full screen" button to see the album.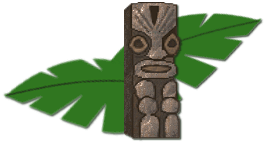 Graphics on this page are from...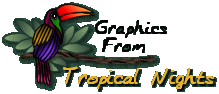 Thanks go to Tom for letting me use some of his photos.
Music on this page is Ua Tia To Oe Tiamara A from Marama.