Winter Party Fun
Well, our first half of the year drew to a close, but we had a lot of fun celebrating at our "Winter Party" on Friday, December 22, 2006. Thanks to all of our parents who volunteered, this year's "Winter Party" was a great success! As you can see from the following pictures, the kids all wore their reindeer shirts that we made a few weeks earlier. The kids loved posing for the pictures with their cute matching shirts.


At the party the kids munched on pizza, played games, and decorated cookies. Check out these "smiles."

Mmm-m-m
GOOD!


This party
is so much
fun!!!

One highlight of the party was listening to the book The Polar Express. While they listened to the story, they passed books around the circle every time they heard the phrase "Merry Christmas." At the conclusion of the book, each child was able to take home their very own new book.
| | |
| --- | --- |
| | Look at my new book! |

We even took a group kindergarten picture of our class wearing our reindeer shirts!
Can you find
me, Mom?
We had a terrific first semester, and I'm looking forward to the remainder of the year. Once again, thanks to everyone who volunteered time, supplies, etc.! I couldn't have done it without you!
HAPPY 2007 TO EVERYONE!!


Graphics on this page are from...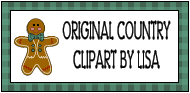 Midi on this page from Christmas Downloads
View this page using Internet Explorer 3.0 or higher in order to hear music.