On Saturday, September 27, 2003, students from High Country Elementary School came to Forest Park and participated in the
"Walk to Cure Diabetes."
Our "High Country Heroes" walked in support of two of our classmates who have diabetes and a first grader who is also living with this disease.
Miss Cooper with Hannah and Nikki

Kindergarteners

Brayden - 1st Grade

The following pictures were taken during the walk.
Miss Cooper's class --ready to walk.

Brayden's Bunch -- ready also!

WE'RE OFF !

Look at us ! We get to ride!

It's time for a rest stop!

Nikki, Hannah, and Brayden
ask all of us to..........

High Country kicked off our diabetes drive with a fundraiser at the school. Kids from every grade level brought in donations daily.
| | | |
| --- | --- | --- |
| | We raised an amazing $1400 for the cause! | |
| | Kindergarten alone raised over $500 ! | |
| | Way to go High Country!! | |

We are so proud of all of the supporters and donations we have received throughout this entire process! The donation drive and the walk were both a great way to bring together our High Country family. Thanks to everyone who participated! Hannah, Nikki, Brayden, along with the teachers and family members, appreciate it so much!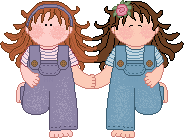 Graphics on this page are from...