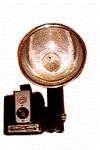 My husband and I love to travel and are "addicted" to cruising! We also enjoy taking road trips in order to board the ship. In the past few years, we have driven to Florida, the east coast, and most recently to the west coast in order to take a cruise. As a result we have taken some great pictures along the way that we would love to share with our family and friends!
So if you love to travel, come along with us as we relive precious memories on some of our Coopers' Capers!
the Coopers


All done!!!
Sapphire Princess
Sydney to Los Angeles Transpacific Cruise
and Road Trip to/from Los Angeles
April 1-May 19, 2008

California---here we come!

The Land "Down Under"

Cruisin' the Fjords!

Beach Day-Uprising Resort

Island Tour-then to Tisa's

Touring the Island in a 4x4

Snorkeling-then to a Motu

Island Tour in a 4x4

Pearl Harbor and Volcanoes

Activities onboard ship!

Las Vegas at night!

Road

Trip

HOME

The "grand" Grand Canyon
Please sign our guestbook!
Our Web Counter says that you
are visitor number

since July 26, 2008
Graphics on this page are from.....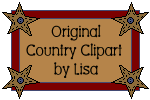 Original Animations for Download
Guestbook and counter are from Bravenet
"Sea Cruise" was purchased and downloaded for use on this site.
View this page using Internet Explorer 3.0 or higher in order to hear music.
This site is "graphic intensive" and will take time to load. Please be patient.